Lamborghini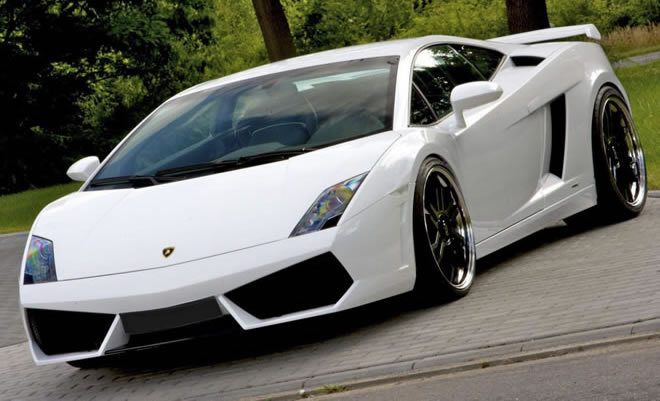 The New LP560-4
Stock available for immediate delivery. Buy one today below list price.
The all-new Gallardo LP560-4 is the living, screaming proof that Lamborghini is taking its future very seriously indeed.
Because although it is a faster, lighter, more powerful version of the Gallardo, it is also the cleanest, most economical and ecologically efficient car that Lamborghini has ever produced.
And this, surely, is the best news of all for fans of the Sant'Agata supercar maker.
In a nutshell, the 560-4 (560ps, four-wheel drive) represents a new, more modern way of thinking at Lamborghini, and although it may have been launched at a time when £147,330, 200mph supercars aren't exactly flying out of showrooms, it proves how serious the company is about staying relevant and, more to the point, staying in business.
Eventually Lamborghini plans to make its line-up of cars 40 per cent greener than they are now, but without diluting the fundamental appeal of that range in the process.
Tough job, but the LP560-4 – 18 per cent cleaner than its predecessor and faster/more powerful to boot – looks like a pretty good start.
Physical cars available.